Both of our walks books have now sold out.
If you have bought either of these books, please note that there are still updates available below and we recommend that you check them before you set off on your walk.
However as these books are now 15 and 22 years old, things may have changed, sometimes drastically in the countryside. If you are a good map reader, the book maps may form the basis of good walks.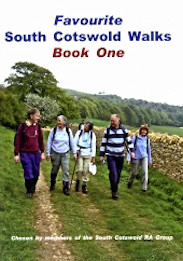 Favourite South Cotswold Walks
ISBN 1 901184 79 X
Published by South Cotswold Ramblers' Group 2006 - see note above
Distributor Reardon Publishing, Cheltenham 01242 231800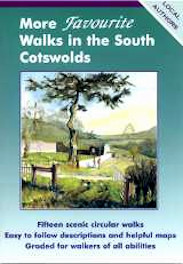 More Favourite Walks in the South Cotswolds
ISBN 1 901184 25 0
Published by South Cotswold Ramblers 1999 - see note above
Distributor Reardon Publishing, Cheltenham 01242 231800