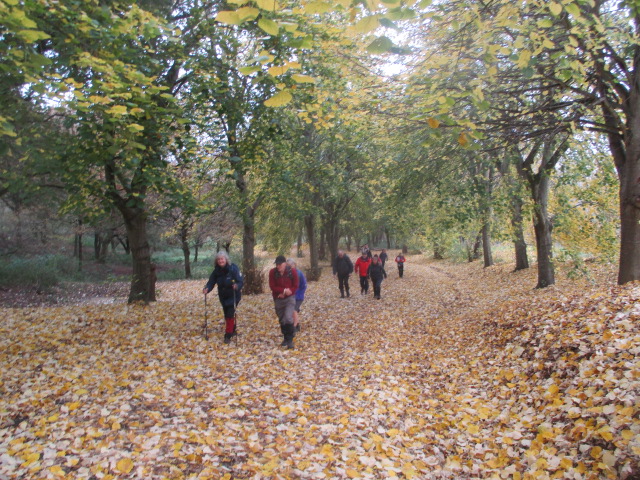 Not a member? Why not try up to three walks. See below.
—– You can see details of our walks below the photo on this Home page —– Photos of our walks up to 7 December are on the Photos page —–
Latest on the Message Board
I'm pleased to say that footpath MMH 96 in Box Wood is now fully open again and the diversion has been removed. The new steps are looking splendid and already offer much easier and safer access than the stone stile, though the lovely old stile remains in place as a feature of that entrance. It…
Read More
LATEST PLANS FOR OUR WALKS PROGRAMME 
We are now collecting offers of dates of walks for January and February so as to produce a full programme. 
About the South Cotswold Ramblers Group
South Cotswold Ramblers Group is one out of nearly 500 in England, Scotland and Wales who are part of Ramblers, Britain's walking charity. VISIT RAMBLERS WEBSITE HERE.
Why not walk with us on our varied Group walks in the Stroud district including Painswick in this beautiful part of Gloucestershire?  Every week we are putting on weekly Wednesday and Saturday walks and also two or three Mondays easier walks a month. We would love to see you. Get to know the best rambles around the Five Valleys around Stroud including the Slad Valley made famous in Laurie Lee's Cider with Rosie, Westonbirt, Nailsworth, Berkeley, Slimbridge, Dursley, Frampton-on-Severn, Wotton-under-Edge and Tetbury as well as our regular walks outside this superb walking area.
Try up to three walks before deciding whether to join Ramblers and our group. Click here to see membership details.
If you decide to join our friendly walking group, you will also be supporting the valuable work of Ramblers in Britain and you will also be entitled to walk with any Ramblers' group in Great Britain!  It's easy to join our group here.
Come and try a few walks with us as soon as it is possible, (there is no need to join Ramblers for up to three walks). Our walks are anything from 4 miles at an leisurely pace up to 10 miles or even more. Keep fit, have a chat and see the beautiful Gloucestershire countryside.
VISITORS FROM ABROAD, you will be very welcome to join us on a walk (hike) without being members.
CARING FOR FOOTPATHS AND OTHER RIGHTS OF WAY - Our volunteer members keep an eye on the local footpath network, working with Gloucestershire Public Rights of Way (PRoW) Officers to help solve problems. Tell us about footpath problems here online.
FOOTPATH VOLUNTEERS - Some of our members clear and waymark paths, and erect and repair signposts and stiles. Could you help? 
WALK IN THE COTSWOLDS - You do not have to be a member to try three of our walks before joining Ramblers! We lead varied walks each weekend and mid week in the scenic South Cotswolds. see a map of our home area.
VISIT OUR HUGE PHOTO GALLERY - Our regularly updated walks photos show you our delightful area and the people who take part!
SOCIAL EVENTS & HOLIDAYS - We also arrange enjoyable walking holidays for our members and social events.
VISIT AGAIN - If you have enjoyed looking at our website, please visit again. Send us a message if you wish. We usually update the website several times a week. Good walking.
Recent changes to website