Home
Photos
Our Walks
Messages
About walks
Walks in Area
Holidays
News
> Joining <
Contact us
Report problem
Local links

If you are not yet a member of the Ramblers, we would encourage you to think about joining. You will be supporting the organisation's valuable work for all walkers. Try walking with the Group FREE for a few times if you wish. You will find us a very friendly lot.

Membership costs £3.25 a month or £34 annually (£34.50 from 1 May 2016) for an individual and £4.25 a month or £45 annually (£45.50 from 1 May 2016) for joint or family membership.

Concessionary Rates of £2.25 a month or £20.50 annually (Individual Concessionary) and £2.75 a month or £27.50 annually (Joint Concessionary) are available for full time students, and those on means tested benefits or solely reliant on the state pension.

Become a member online HERE

Or you can join using Tesco Club Card vouchers for just £11 (individual) or £15 (joint) Details

FREE junior membership cards for members' children (under 16) are available on request.
These rates are valid until 30/04/2016.
Membership lasts for 12 months from the date of joining.


Not obligatory, but as a bonus, you might choose to try walking with the Group, having great fun and friendship, and helping each other to get the know the beautiful Cotswold countryside around about with walks arranged 2-5 times a week. We welcome you to try walking with us a few times FREE before deciding whether you wish to join.
NEWLY JOINED SOUTH COTSWOLD GROUP? Want some local info? Contact us with your name(s), membership number if you have received it, email and postal address, and Mike aims to be in touch with the latest newsletter within 24-48 hours, if not sooner.
Please contact us if you have any questions.
YOU GET A GREAT DEAL WHEN YOU JOIN US …
In addition to the satisfaction of supporting our work, you will receive: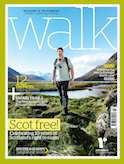 walk magazine A quarterly magazine packed with gear and book reviews, stunning photography and exciting features by renowned writers.
Discounts
Save money on clothing and gear, including 15% off with Cotswold Outdoor, our recommended retailer, in store or online. Also you can obtain 10% or sometimes 15% discount at other outdoor shops