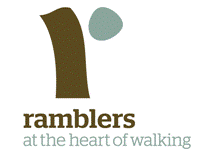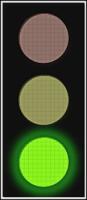 All walks as planned

Please check here before a walk by pressing F5 or refresh.

southcotswoldramblers.org.uk

Messages
Please visit often





Last updated: Friday 19 August 2016

.
Please support the South Cotswold Ramblers - we receive funding every time you take a holiday with Ramblers Worldwide Holidays. Click here for more information, then click on the link to the Walking Partnership and scroll down.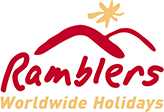 Feb 2016 News
Follow @SCotsRamblers
Home
> Messages <
Messages Archive
News
Photos
Our Walks
Long Distance Walks
Walks in Area
Joining
Footpaths
Leaders
e-Newsletters
Contact Us
=== OUR NEW WEBSITE IS READY
Click HERE to visit and don't forget to change your Favourites/Bookmarks
20/09/2016

=== NEW WEBSITE NEARLY READY
Two weeks ago Mike rashly said the new website would be viewable later that day. But tweaking has been continuing. However it may be possible to see the results of our efforts early next week (he said cautiously!) including several sets of recent walks photos if you might be interested. 19/08/2016

=== STREETMAP AVAILABLE AGAIN
On the Our Walks pages we now have a maps bit.ly link which leads you to Ramblers Walksfinder and quite small maps of starting points.
If you liked the old tinyurl leading to Streetmaps and OS maps of various scales, you can now click the new bit.ly link (just August walks so far) and find under Additional Notes a link to Streetmap as well as the small maps! If you like this feature, please let Mike know, as it is extra work, but worth it if you value it. Thanks. 16/08/2016

=== LIFT SUCCESS
Sarah from Claypits, Eastington wrote last Saturday, "Is anyone willing to give me a lift on Monday to and from Anne E's walk starting at Charfield. I am of course willing to share costs."
Luckily Lenneke consulted the Messages page and offered Sarah a lift!
And the moral is, please keep checking our website! 16/08/2016

=== BRECON WALKING HOLIDAY 12-16 SEPT 2016
Swimming - dont forget your cossies for the indoor heated pool!
LATEST NEWS Proposed walking programme:
== Monday 12th. 11.00 for 11.30 start. Meet at HF House, Brecon. Gentle walk up Honddu valley. 5m. 2.5 hours. Bring a picnic. Access to House at 14.00. Leaders: Peter and Sue.
== Tuesday 13th. Car shuttle for 10.00 start. Llangunydyr pub CP OS146197. Circular walk to Tor y Foel. 9m Strenuous. Fantastic views at top. Leader: Catherine.
Shorter easier walk from same location. Leaders: Mike and Heather
== Wednesday 14th. Car shuttle for 10.00 start. Circular walk to Pen y Fan including Corn Dhu and Cribyn. 9m. Leaders: Richard and Di.
Separate Car Shuttle to Mynydd Illtud Mountain Centre for 7 mile walk across an open common with wide views to Pen y Fan and neighbouring mountains. Leaders: Mike and Heather.
== Thursday 15th. Car shuttle for 10.00 start. Circular walk to Fan y Big. Meet at Torpantau CP. 8m. Leaders: Peter & Sue. ( Note. Wed & Thurs walks may be interchanged.) In addition Mike and Heather are still planning their third easier walk from a different location, so separate car shuttle necessary.
==Friday 16th. On way home. Meet Crickhowell CP. Table Mountain. 4.5 m. A fitting end to the holiday. Leaders: Peter and Sue.
Organiser. Denys Thompson. 01453 751581. denysthompson@hotmail.com Updated 11 August 2016

=== SIDMOUTH DEVON HOLIDAY
Ann A is organising a walking holiday 23 - 28 April 2017 and reports that there are still a few places left. There will be a choice of two walks each day, so have a look at the June newsetter page 2 and let Ann know asap. 08/08/2016

=== WEDNESDAY WALK LEADERS
Mike writes, "Hooray! Olivia has offered to join the team of members who each collect offers of walks once a year for a 4 month period. She is taking over from Jacqui, who has done this invaluable job for many years. Olivia looks forward to leaders calling her offering Wednesday dates from November to February. Details of all collectors are on the Dates Chart linked to the Leaders Page." 06/07/2016

=== FOOD AND DRINK ON MORNING / LONG MORNING WALKS
Richard and Mike ask walks leaders to plan a "coffee" stop before the first hour is up. If the walk is a long morning (between 6.1 and 7.9 miles) a second refreshment stop would then slot in at about 12.30, obviously with 10 minutes or so leeway either way. 06/07/2016

=== BE TICK AWARE AT THIS TIME OF YEAR
Here's a link to a very good summary of how to spot ticks, and hopefully avoid possible health problems. LINK" 22/06/2016

=== FLOWERS IN ABUNDANCE ON MONDAY'S WALK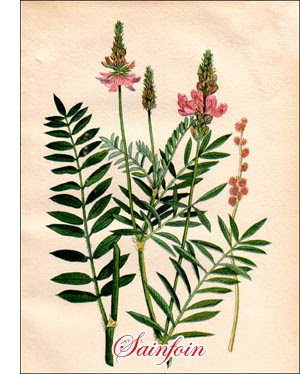 Sheila, our leader on Monday, writes, "It looks as if the beautiful pinky-red flower we found in abundance when walking through Coldwell Bottom on the Gloucestershire Way is 'Sainfoin' - Onobrychis viciifolia (Sain meaning 'wholesome' and 'foin' meaning 'hay'.)"
More Info
Video
07/06/2016

=== HILLESLEY WALKING?
You may have noticed the advert for The Fleece at Hillesley on page 6 of our February newsletter. If you present the advert, as members you will be offered 10% discount off food.
If you are a walks leader, please let Mike know NOW to reserve a date if you might plan a Wednesday, Thursday or Saturday walk from there between July and October, as I have been contacted by Daniel. He says, "We are a community based public house serving light bites and full menu in the village of Hillesley, with the weather turning better we are trying to draw in more customers, we are surrounded by beautiful countryside and amazing walks, with a large car park. We would be happy to offer meal deals if you were interested in starting or finishing a ramble nearby." 14/03/2016

=== RAMBLERS HOLIDAYS NEWS
Members will have noticed the regular advert that we carry in our newsletter, and we are very grateful to them for helping to finance us once again. Read their latest news HERE. 17/02/2016

=== A417 AIR BALLOON NEWS
Work on £250m A417 Missing Link road in Gloucestershire is to start in 2020 (the actual earth-moving). Planning for this will start this coming April. The road is forecast to open in 2023. As well as everyone else, Ramblers have been campaigning for this for many years, as the Cotswold Way and the Gloucestershire Way have very dangerous crossings here.
Click here to read more. 11/02/2016

=== VERY SAD NEWS
We were very sorry to hear that Perdita's husband Mike Dawson died at home in Amberley on 4 February. He was known to many as a teacher at Randwick and Park Infants School, Stonehouse. A gathering to celebrate his life will be held at Westerleigh Crematorium on Sat Feb 20th at 11am. 10/02/2016

=== RUCKSACK FOR SALE
Osprey Sirrus 26 rucksack for sale £30.00 Colour amethyst, good condition, women's fit, medium. Ring Vennae 01453 887643 or 07721 758979. 08/02/2016

=== SCARPA BOOTS
For Sale: Pair of 'Legacy' (used) Scarpa walking boots size 7. Sensible offers, the money raised to go into group funds. Contact John Lang - 01452 500143. 15/01/2016

=== TOM CAPPER
We have recently heard from his daughter in law Rosi that Tom Capper, formerly of Paradise, has recently died. He and Audrey moved to live near them in Scotland. He did much valuable voluntary work for the Group Footpath Committee for many years, visiting Ebley Mill to inspect planning applications which might affect footpaths (pre internet days!) and also claimed a length of FP in Painswick parish.
If you search for Tom on our website you can see a few photos of him, including one of him (in turquoise top) leading the second ever Mid Week Walk 11 years ago.
The family are planning to have a bench or kissing gate in or near Paradise to commemorate his life. 26/10/14

=== REPORT THOSE PROBLEMS - NEW PAGE
Have you recently encountered a difficult stile, crop obstruction, etc, etc?
Click the new Footpaths link on our website for guidance on reporting obstructions to footpaths; information on responsibilities for the upkeep of stiles and paths and the role of the South Cotswold Group Footpath Committee.

=== STROKE RECOGNITION Remind yourself how to spot a possible stroke

=== CONTACTING THE EMERGENCY SERVICES IN WILD PLACES - 999 or 112?
Watch this short video on how best to use the (relatively) new 112 number, especially if you are in a remote area: http://www.youtube.com/watch?v=XPZv_8dABfU&feature=player_embedded
Don't be put off by the fact that it is on Youtube. This is actually very useful.

=== USE YOUR LOAF!
Halls The Quality Bakers have shops in Nailsworth, Stroud, Cirencester and Malmesbury and would like to offer all South Cotswold Ramblers' members a 10% discount on all our range of Breads, Rolls, Morning Goods, Cakes, Savouries, Drinks and Sandwiches.
Please show your membership card to our shop staff to receive the 10% discount. We are open Monday to Sunday in Stroud and Cirencester and Monday to Saturday in Nailsworth and Malmesbury.
Freshly Baked Goods made by real Cotswold Bakers over 108 years of Craft Baking.

=== PRECAUTIONS AGAINST LIGHTNING
If you get caught out in a thunderstorm whilst walking what's the best thing to do? Heather reminded me of the list she always carries with her. We once followed this advice when we were on a remote Scottish island (Jura) about 3 miles from any habitation or road. The air was fizzling (if that's a word) so we followed the advice, threw our walking poles away (temporarily) and crouched down in a ditch with heads tucked in - and survived!
Read (and perhaps print off) the full advice HERE

=== DISCOUNTS AT ATTWOOLLS
Attwoolls, Whitminster gave Olivia 5% discount last week for a Regatta jacket that was already marked down. Worth showing your membership card

=== MEDICAL ALERT CARD + REMINDER
Concern has always been expressed about the possibility of someone being taken ill on a Group walk and no information being available of medical conditions or emergency contacts. Gloucester Group has come up with the idea of medical cards being supplied to all members, which they can fill in and carry with them inside their rucksacks near the top. Mike has refined the idea and has come up with a card and a plastic wallet, which he will be making available to all members on led group walks. I may have some too if he is not there. The cards are free and the protective wallets, if needed, cost 30p. If you would like one or both sent by post, please send a SAE to Mike as detailed in the February 2010 Newsletter with an extra unused 2nd class stamp as payment if you want a plastic wallet. You can also print out your own card(s). Click here



........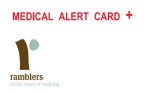 Carrying a card will be entirely voluntary; making things compulsory with ramblers never seems to work, but the more you think about it the better the idea becomes. In fact I can't think why we didn't introduce these cards years ago!
Richard Davis, Group Chairman

CLICK HERE for MESSAGES ARCHIVE

TOP

MEMBERS' MONEY OFF NEWS
.



E-NEWSLETTERS
Over 83% of our members already are receiving them. Please Contact Us to join the scheme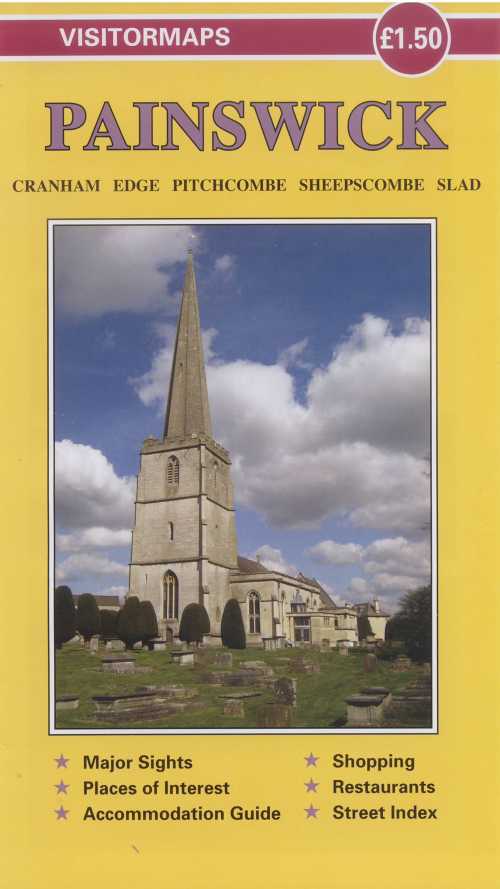 .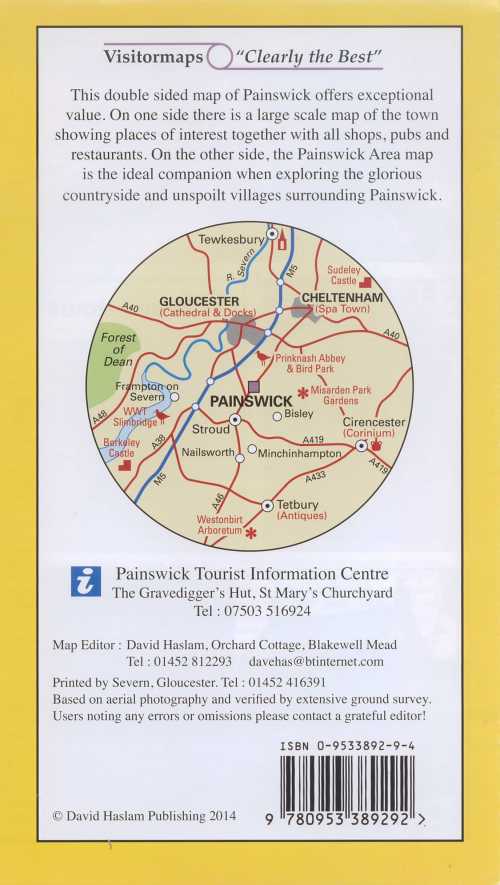 New map of Painswick area.

SIMON KING ON GRID REFERENCES