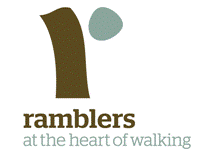 Home
> Our Walks <
WALKOMETER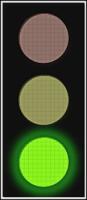 All walks as planned

PHOTOS OF OUR LEADERS


..


Click the forecast above to see hourly forecasts of many things, including the UV index and when it is going to stop raining!

GRWALKS - CLICK HERE
(details of all walks by Gloucestershire Groups)

OUR WALKS
Who can walk with the South Cotswold Ramblers Group?
Anyone at all - you don't have to be a member to come out with the Group a few times FREE OF CHARGE. Just turn up with comfy boots. Please meet 10 minutes before the starting time. Give the leader a call at a reasonable hour if you wish to check that the walk is suitable for you. After a few walks you will have decided whether to join our Group as part of the Ramblers.
Although some of our members are dog owners, for practical reasons it has been agreed that only Registered Assistance Dogs can come on our led walks. Sorry to disappoint anyone.

NOTE - Our countryside can be pretty hilly in places. If you do not walk regularly or are in doubt about your fitness, you are advised to ring the leader to find out more.
If you have any questions see our About Walks page or ring the leader at a reasonable hour.
We look forward to seeing you on awalk.
Non-members are very welcome to try a few walks FREE OF CHARGE before deciding whether to join our Group. When you feel ready to join, ask for a form, or join online specifying South Cotswold Group.
Walkers from other Groups and overseas are most welcome at any time.
Please keep behind the leader at all times, unless requested to go ahead.
southcotswoldramblers.org.uk
Our Walks
1. OUR NEXT FEW WALKS
See our New Website
---
2. OUR WALKS - PRINTABLE A4 VERSION
SEPTEMBER 2016 - CLICK HERE

OCTOBER 2016 - CLICK HERE


including clickable maps to pinpoint our meeting places
Each month printable on a side of A4.
NB Map links may NOT be clickable on mobile phones or tablets, but maps SHOULD BE viewable on Section 3. WALKSFINDER below.
---
3. WALKSFINDER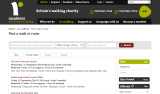 See all our walks on the national Ramblers website, including the NEAREST POSTCODE
You can sort them there so that you can just see walks on a certain day of the week, difficulty eg Leisurely, Moderate or Strenuous, or just a certain range of distances eg 3+ to 5 miles, 5+ to 10 miles, 10+ miles. Please let us know if this is useful to you.
Click the walk title to see more details including the leader and a map of the start point.
---