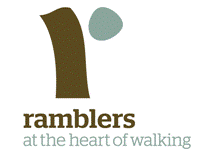 Home

** Updated 19 August
* Updated recently

Our Walks

Messages **

Photos *

Long Distance Walks

News

About Walks

Walks in Area

Joining

Footpaths

Report a Problem

Kissing Gates

Local Links

Holidays

Leaders

e-Newsletters

Contact Us

COTSWOLD LINKS
A Cotswold Year

Ancient
Gloucestershire

Cotswold Canals Trust

Gloucestershire Area Ramblers

Gloucestershire Wildlife Trust

The Cotswold Way

Westonbirt Arboretum

WWT Slimbridge

more links ...
South Cotswold Ramblers - walking around Stroud



Welcome to our website on

This site is no longer being maintained.
Please click HERE to visit our new website.

Refresh your browser (F5) if you still arrive at this screen. Please let Mike know if this helps you.

Come and try and walks with us. South Cotswold Ramblers is very active with several walks each week. See our photos. We are one out of nearly 500 groups in England, Scotland and Wales who are part of Ramblers, Britain's walking charity. Walk with us in the Stroud area, including Painswick in this beautiful part of Gloucestershire on our varied Group walks.

Get to know the best walks around the Five Valleys around Stroud including the Slad Valley made famous in Laurie Lee's Cider with Rosie, Westonbirt, Nailsworth, Berkeley, Slimbridge, Dursley, Frampton-on-Severn, Wotton-under-Edge and Tetbury as well as our occasional walks outside this superb walking area. Try rambling (also called hiking, walking or strolling) with us. Tourists from abroad are very welcome.

If you later decide to join, you will be supporting the valuable work of Ramblers in Britain and will also be able to walk with any Ramblers' group in the country! Please give our thriving and friendly group a try - you will be very welcome.

Click here to see more of our photos
You are very welcome to come and try a few walks with us soon, anything from 4 miles at an easy pace up to 10 miles or even more. Keep fit with our friendly group and see the beautiful Gloucestershire countryside. Visitors from abroad, you are very welcome to come for a hike or a stroll with us, you choose.

CARING FOR FOOTPATHS AND OTHER RIGHTS OF WAY - our volunteer members keep an eye on the local footpath network, working with Gloucestershire Public Rights of Way (PRoW) Officers to help solve problems. Tell us about footpath problems here online.

FOOTPATH VOLUNTEERS - some of our members clear and waymark paths, and erect and repair signposts and stiles. Could you help? Photos

WALK IN THE COTSWOLDS - You do not have to be a member to try a few of our walks before joining! We lead varied walks each weekend and mid week in the scenic South Cotswolds. see a map of our home area.

VISIT OUR HUGE PHOTO GALLERY - Our regularly updated walks photos show you our delightful area and the people who take part!

SOCIAL EVENTS & HOLIDAYS - we also arrange enjoyable walking holidays for our members and social events. VISIT AGAIN - if you have enjoyed looking at our website, please visit again. We usually update the website once or twice a week. Good walking.

TOWN WALKS - a list of fascinating walks in towns and villages in the county of Gloucestershire.

DON'T HESITATE - We look forward to welcoming you on one of our walks - soon - what are you waiting for?

Information on this site is provided in good faith. If you are aware of any errors, please contact the Website editor: Mike (at) southcotswoldramblers.org.uk
© South Cotswold Ramblers 2000-2016 All rights reserved

The Ramblers' Association is a company limited by guarantee, registered in England and Wales. Company registration number: 4458492. Registered Charity in England and Wales number: 1093577. Registered office: 2nd floor, Camelford House, 87-90 Albert Embankment, London SE1 7TW

Randwick evening walk

Why not try our Gently Paced and Sociable Monday 4 mile Walks?
1st, 3rd and 5th MONDAYS
Start at 10:30
Finish by 1pm
Newcomers, just turn up 10 minutes earlier with comfy boots and give it a go.
We won't leave you behind!
See Our Walks



Our Walks Guidebooks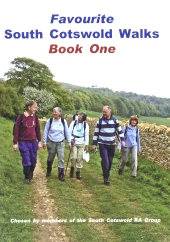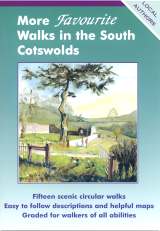 have now sold out. Updates are still viewable here.
Remembering The Ice Cream Walk 2014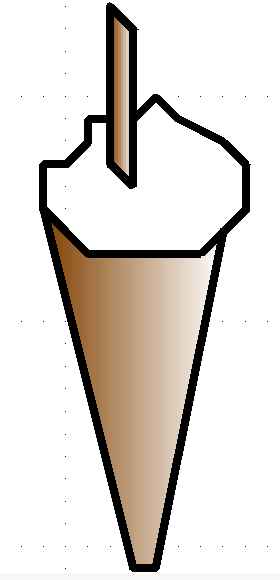 From Winstones to Weston-s-Mare



OUR COOKIES POLICY
We love them on a walk. Seriously, we don't think we use cookies on our website except for the hit counter.