Old Flying Club cafe in Nympsfield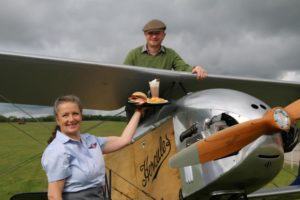 Now called the Old Flying Club, the café has been completely refitted and is being run by new manager Karri Chambers.
The restaurant has been a welcome stop for cyclists and walkers for years.
"We hope to create a place where the public can come to relax and enjoy the picturesque scenery.
"The aim is to hold events and activities for all ages and interests, so come along and watch the gliders and planes soar."
The Old Flying Club, on the B4066 at Nympsfield, is open seven days a week from 9am to 4pm serving everything from light bites to full meals with wines and beers and welcomes all visitors.