Lake District Zip Wire Proposal – Have your say!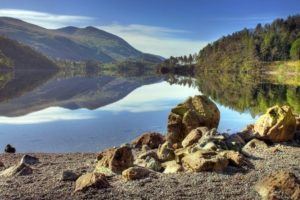 Just in case you are not aware -  There is a campaign to stop a proposal to string multiple zip wires across the Thirlmere valley in the heart of the Lake District National Park.
Local Areas and Groups of the Ramblers have made objections, and now Ramblers GB has backed them up with a statement 4th Item Down Zip wire proposals (January 2018).
To get more info see the anti - campaign website Zip Off
If you want to join in the chorus to object to this (9,000 objections so far, closing date 12 January), follow the link to make your planning objection.